Compressor Valves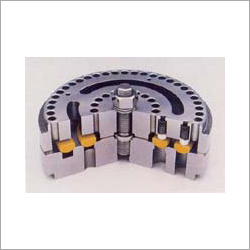 Compressor Valves
Product Description
We are a well known manufacturer, exporter and supplier of Compressor Valves. The salient features of our valves include their corrosion resistance nature, long service life, streamlined flow, low amount of H.P. Consumption, well designed handles, self aligning rings, simple design and flawless performance. These Compressor Valves are required to prevent hydraulic damage caused by liquid carry-over in refinery industries. Equipped with hemispherical shaped rings, our offered valve products have a key role in improving the level of flow. We are offering these parts at reasonable price range.
MANLEY ADVANTAGES :-
Streamlined Flow
Low H.P. Consumption
Self-Aligning Rings
Effectively Handles Liquids & Solids
Design Simplification, Ease of Re-conditioning
Optimum Corrosion Resistance & Enhanced Service Life
High performance Compressor Valves with high reliability for normal as well as aggressive applications. Also, the valves meet the demand for reduced H.P. consumption. They deliver best efficiency for pressure drop and offer streamlined flow. Reduced turbulence with quality valve rings and mating seat radii; also ensuring better flow and lower pressure drop. The Hemispherical shaped rings are provided in engineered high performance plastics, able to withstand many services up to 200oC & 400 bar. The unique self-seating and self-aligning ring design with no guides to wear. Also, the valves are customized and computer designed to optimize the flow and yield the lowest possible consumption of H.P. Better characteristics of flow will reduce the frequency of solids impinging on sealing surfaces, and eliminate hydraulic harm by liquid carry-over, which is common in the refinery process.
Models Available of Compressor Valves:
Elgi
K.G.Khosala
Atlas Copco
Kirloskar
Chicago Pneumatic
Payment Terms

Payment Terms : L/C (Letter of Credit)
Delivery Time : prompt
Packaging Details : as per requirement